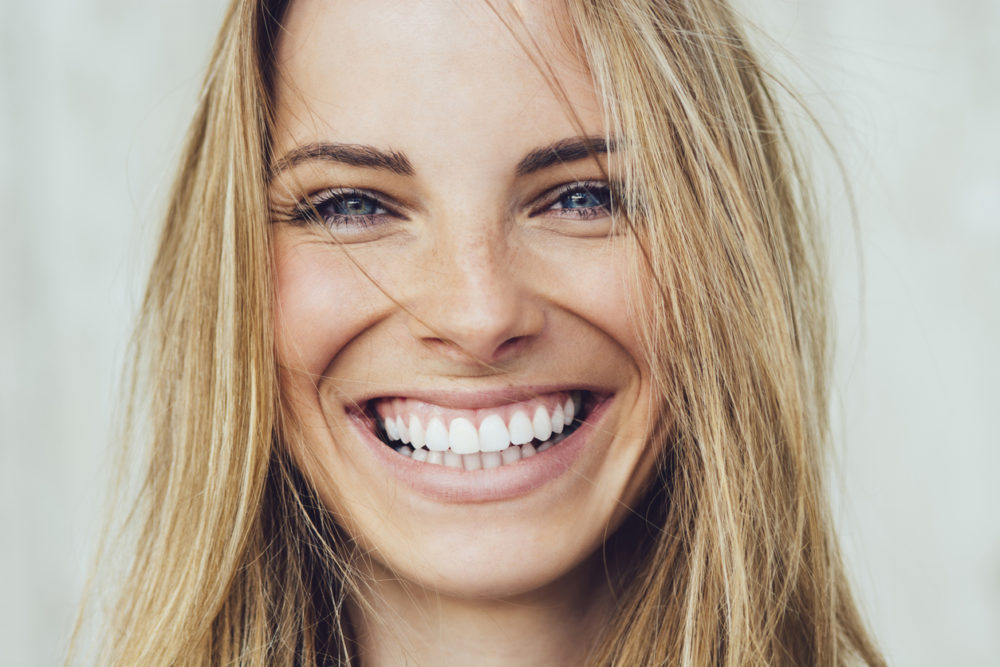 This just might be the best cosmetic solution for looking younger.
Everyone has nasolabial folds, those lines that run from our mouth to nose.
You might call them your laugh lines, or smiles lines because these lines are much more obvious when we laugh or smile.
And just like all lines and facial wrinkles, nasolabial folds become more noticeable as we age and our skin starts to lose precious collagen under the surface.
The thinning of the skin causes a loss of elasticity, plus external factors that create facial wrinkles such as sun damage, pollutants and smoking all combine to deepen these unwanted facial lines.
As a result, especially when we smile, our nasolabial folds become more pronounced.
For some of us, our nasolabial folds may deepen and extend downwards, towards the chin. These are known as marionette lines and these facial wrinkles run directly from the corner of the mouth, creating the appearance of an unhappy or sad face.
Cosmetic solutions to look younger
With modern cosmetic skin therapies, you can reduce the appearance facial wrinkles like nasolabial folds and marionette lines. The best anti-ageing solution? Hands down dermal fillers.
Because nasolabial folds are caused by a loss of volume, cosmetic collagen-enhancing face fillers are ideal for improving the skin's loss of elasticity.
As these before and after cosmetic treatment images show, the deep wrinkles of nasolabial folds can be softened with dermal fillers to create a more youthful appearance.
Dermal fillers offer the best cosmetic solution
Targeted filler injections can smooth nasolabial folds, softening those ageing fine lines that appear from the lower nose corner to the outside corner of the mouth.
While dermal fillers will never make nasolabial folds disappear, they will smooth these deep facial lines making them less pronounced. Just as the image of before and after cosmetic injections with dermal fillers above shows, by removing the intensity of the nasolabial folds, this cosmetic treatment diminishes the obvious demarcation between the cheek and lower area of the face, and creates a more youthful appearance.
A doctor can apply dermal fillers just under the skin in the nasolabial fold area or the upper cheek area to give the cheeks a lift, making the nasolabial folds less noticeable.
Cosmetic fillers lift and smooth sagging nasolabial folds to achieve a long-lasting natural result that simply cannot be achieved with other anti-ageing treatments such as particular anti-wrinkle injections.
When combined with facial firming cosmetic treatments that plump up sagging cheeks, and smooth fine lines on the lip area, dermal fillers offer multiple skin enhancing benefits, not just enhancing the cosmetic appearance of our skin, but also assisting in rebuilding the collagen that is lost as the skin ages.
Benefit from Experience in Non-Surgical Aesthetic Medicine
As a skilled cosmetic doctor can smooth and soften those deeper and more pronounced nasolabial folds using modern, anti-ageing cosmetic injectables that create a happier, younger-looking you in just minutes.
After a review of your skin and discussion of your anti-ageing goals, our cosmetic doctor will determine the best dermal fillers for your skin, and provide you with a personalized cost for your dermal filler injections. There is no obligation to proceed with the cosmetic procedure.
Book your consultation at The Skin Project to find out how cosmetic enhancements can reduce the look of nasolabial folds and reenergize your appearance.