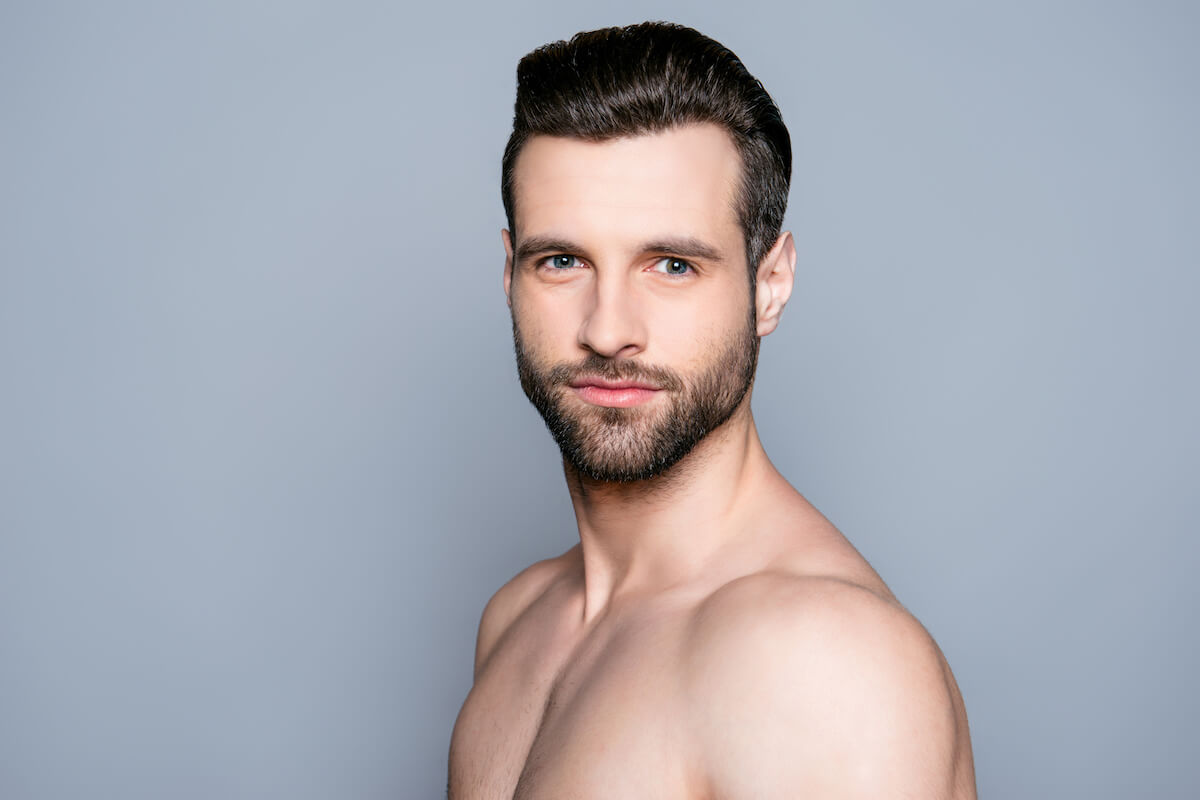 Male cosmetic treatments that can help can enhance a natural and masculine appearance.
The Skin Projects Clinics understand the needs of men, including clear skin that does not look too soft, a sharp and powerful jaw line, fewer facial wrinkles.
As men get older, changes in the face actually take away from the "masculine" look. With the benefit of non-invasive cosmetic treatments, Dr Tom can bring back the powerful look of a sharp defined jaw line and firm clear skin.
Male cosmetic treatments
At our The Skin Project Clinics by Doctors, Dr Tom offers male cosmetic treatments and understands the ways a man wants to look younger:
Clear skin without looking too "soft"
Relaxed wrinkles without looking too stiff (a man still needs to wrinkle his forehead and frown)
Tighter skin which can show off a powerful defined jaw line and prominent chin
Visit us at one of our three Sydney clinics and we can show you have Dr Tom can create a youthful masculine look for male clients using a combination of the following personalised cosmetic treatments:
Skin serums to clear up acne prone skin whilst simultaneously reducing deep lines and wrinkles
Anti-wrinkle injections in low doses in male specific spots
Cosmetic fillers in the lower face to create a sharp defined jaw line and prominent chin (one of the most attractive aspects of the male face)
Cosmetic fillers in the mid face to bring back firmness and a healthy appearance whilst simultaneously keeping the angularity of the male face
Laser skin treatments to reduce concerns with pigment and broken capillaries and to tighten the skin and sharpen facial features
Dr Tom listens to and respect every client's individual skin concerns to create a cosmetic treatment and skincare plan that addresses their specific goals and achieve a youthful masculine look.