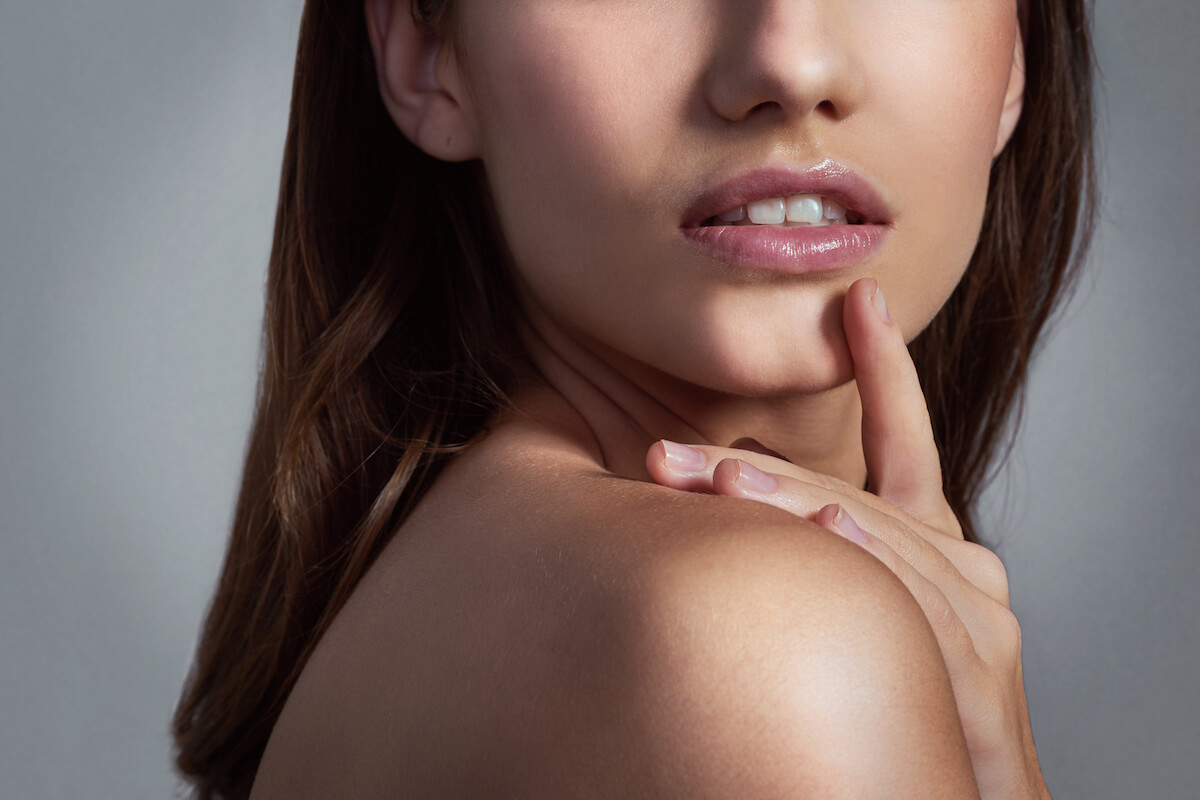 Dermal fillers as a powerful non-surgical cosmetic tool to fight anti-ageing.
At The Skin Project Cosmetic Clinic, we help clients restore lost volume and firmness to cheeks, smooth wrinkles around the eye area, create naturally plump lips and more.
Cosmetic fillers such as dermal fillers work to replace lost volume under the skin, and the results can be as dramatic as a facelift, but without the need for actual surgery!
Cosmetic filler treatment
As we age our skin looks tired. We lose the fullness in our face and start to look deflated due to a loss of volume. Our cheeks can appear sunken and facial contours disappear. All of these signs of ageing are caused by a loss of collagen under the skin surface.
Dermal fillers provide a natural and subtle rejuvenation of your appearance by restoring volume and hydrating the skin.
These facial fillers are gently injected under the skin to give a three-dimensional lifting effect that brings back the natural contours of a younger face resulting in a refreshed look.
Cosmetic dermal fillers can assist with anti ageing by replacing lost volume and stimulating collagen to bring back facial firmness and lost curves:
filling in eye wrinkles, especially under the eye (tear troughs)
plumping lips
smoothing deep forehead wrinkles
adding volume to sagging cheeks and jowls
softening fine line and wrinkle at the corner of the mouth and nose-to-mouth-lines
reducing lines underneath the eyes
creating contours on the jaw and chin
Facial dermal fillers
Dermal fillers can refresh your face and reduce the visible signs of ageing. These long-lasting cosmetic enhancements offer an immediate result and provide between 12 – 18 months of natural looking, smooth skin.
Depending upon the ageing concern and facial area, different dermal fillers and injection techniques can be used to create a completely natural look.
At The Skin Project Cosmetic Clinics, we work with a variety of quality dermal fillers for specific skin problems. For instance, light dermal fillers are used to soften fine lines and wrinkles in the upper layers of the skin, such fine lines in the corner of the mouth or to fill under eye wrinkles. Alternatively, to restore volume in the body of the cheek or in the high point of the cheekbone, a thicker cheek filler that brings back lost contours is used.
After conducting a skin analysis and reviewing your goals and expectations, our experienced cosmetic doctor can explain the best cosmetic filler options available to you and recommend the best filler treatment for you.
Potential side effects of cosmetic fillers include mild to moderate bruising, swelling and allergic reactions in some cosmetic clients. Some also feel a burning sensation during their treatment may occur. Applying ice packs after dermal fillers will reduce any swelling and potential redness. Try to avoid taking anti-inflammatory drugs for pain relief within the first 36 hours, as these can make bruising worse.