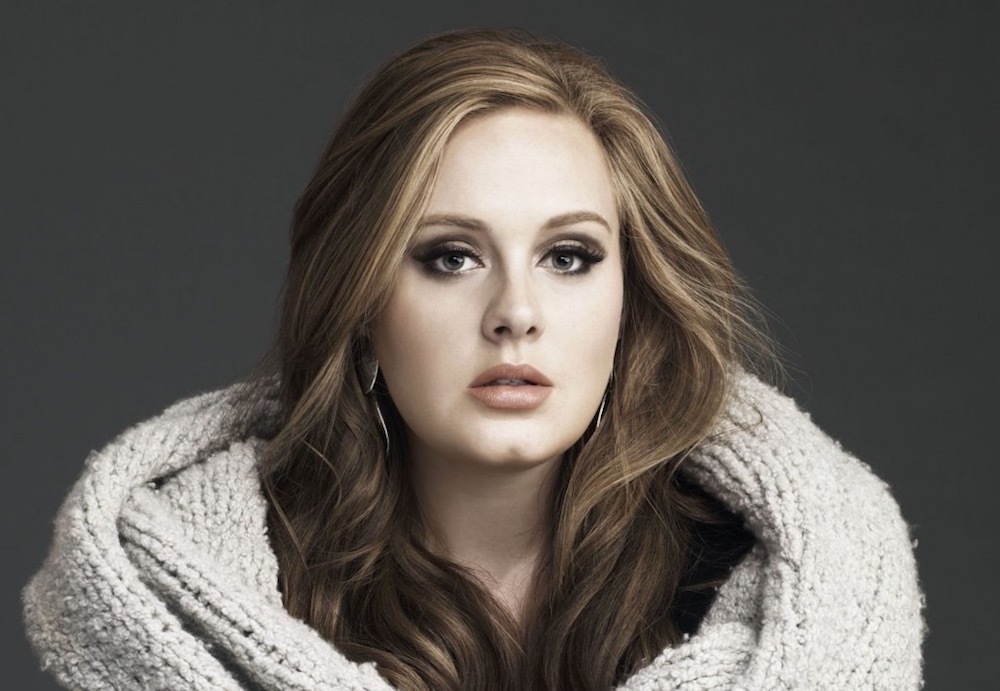 Adele mania has landed in Australia. She has already wowed Perth and Brisbane is about to take Sydney by storm!
While the acclaimed diva may be here to promote her album 25, it is her flawless beauty that has us transfixed.
At The Skin Project we applaud Adele's careful attention to her skin's health.
Despite a hectic lifestyle traveling, performing and juggling motherhood, we have noticed that Adele is without any under eye bags and dark circles, or rough skin texture you would expect from someone that just completed a massive, 107 date world tour in Europe and America, then headed to Australia to tour again! We are exhausted just thinking about it!
While her trademark winged eyeliner and super long lashes are a sure distraction from the telltale signs of her busy lifestyle, the recently married singer's glowing smooth skin is a sure sign of her dedication to maintaining a youthful appearance while on the road.
Adele clearly makes it a priority to enhance her natural beauty.
Despite constant travel and long hours perfecting her performances, Adele's skin is flawless, voluminous, without clogged pores, dry patches and is wrinkle free – amazing for a reformed smoker! Adele's skin radiance is emphasised by her plump cheeks and perfect full lips, complete with a heavenly formed Cupid's bow.
Whether the champion of the winged eyeliner and tousled hair plays up her features with dermal enhanced lips and cheek fillers, and chooses to maintain her skin's smooth and taut texture with laser facials and chemical peels we can't be sure.
With , the Tottenham born Brit earned a huge US$80.5 million in 2016 from
We know that Adele knows the music business. She has amassed 15 Grammy awards and currently holding the crown as Britain's richest ever female musician, not to mention millions in sales from her latest album, 25.
And we think that when it comes to taking care of her skin, Adele also knows what she is doing.
In preparation for her arrival in Sydney have studied Adele's glowing skin and created three steps to getting Adele's radiant looking skin.
Step 1. Improve the quality of your skin.
Reduce the size of facial pores while brightening your complexion and smoothing out your skin tone.
With personalised cosmetic facial treatments such as microdermabrasion, fraxel laser and chemical peels you can enjoy smoother, tighter skin with less wrinkles and fine lines and a lovely even skin tone.
Step 2. Give your skin a boost with dermal fillers.
These high quality, walk-in, walk-out cosmetic injections can boost your appearance and add volume to sagging cheeks and dark eye eye areas. 
Fillers also return natural contours to your face. Cheek fillers create that supple and softness that Adele displays high on her cheek bones, while dermal fillers in the eye area are ideal for removing tired and stressed looking dark circles and under eye bags. You can instantly create a more youthful look for your face.
Step 3. Plump Your Lips.
For radiant skin and a fuller lip like Adele, dermal fillers will bring back loss of volume. This lip enhancement treatment can boost your lips for a natural looking boost that feels smooth.
Dermal fillers can be placed on the border of the lip to create definition, like Adele's gorgeous pronounced cupid's bow, or more plumped fuller lips can be achieved.
Follow Adele's beauty lead and focus on improving your skin's quality and texture for a healthy, youthful glow.
With the assistance of minimally evasive personalised cosmetic treatments at The Skin Project you can give your face a lift and create softer, suppler skin with the youthful colouring of a superstar.