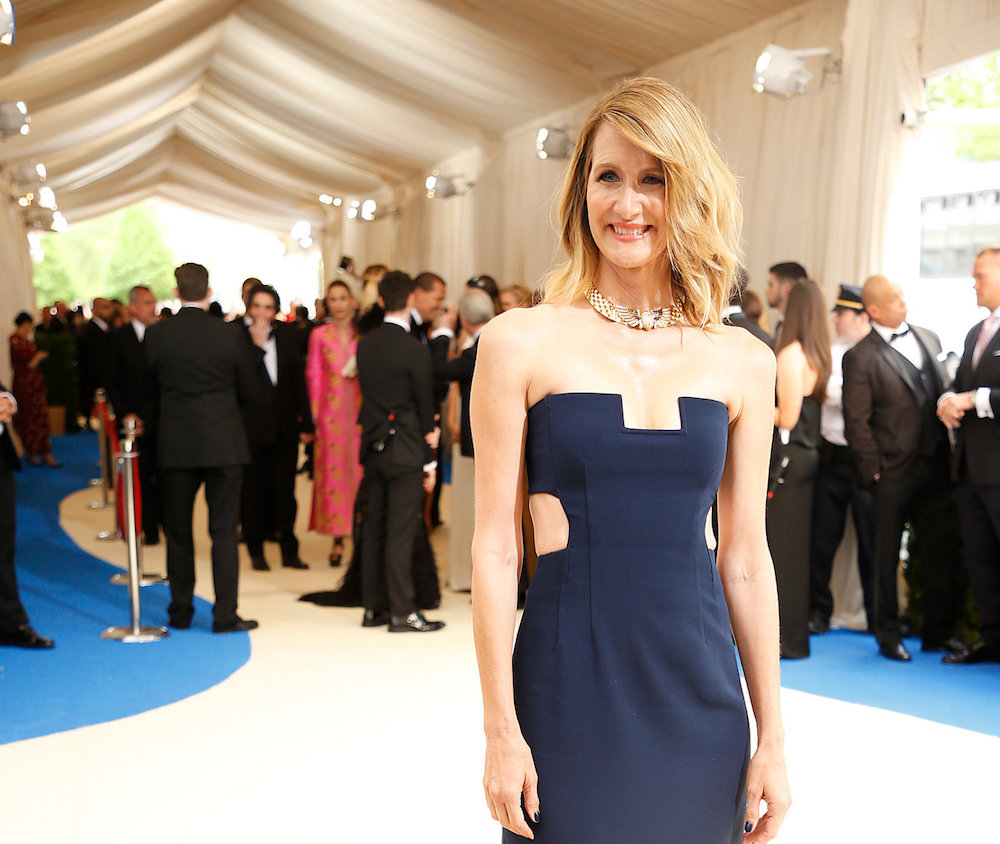 The internet has gone into overdrive with images of this year's MET Gala. This year's Met Gala honoured Comme des Garçons designer Rei Kawakubo with a theme: Art of the In Between.
And yes, the 2017 MET Gala was overflowing with stylish celebrities embracing their personal style or throwing  caution to wind with eye-catching ensembles for the one day when weird and wonderful are celebrated alongside Chanel, Dior and the usual couture suspects.
But of all the celebrities and wannabes who walked the blue and white carpet at the Metropolitan Museum of Art Costume Institute Gala, it was Laura Dern who caught our eye.
While many stars opted for red for the avant-garde event, Laura Dern look won our hearts.
Laura chose a striking navy Gabriela Hearst column gown featuring a low, cut out neckline and substantial train.
So why are we so in love with the charming Laura Dern?
1. Firstly, it's hard to believe the blonde actress is 50 years old. With her dazzling smile, sparkling eyes and smooth skin she defies her age.
2. She has kept her skin in amazing shape. Her smooth and creamy pale décolletage and soft hands indicates that she is sun smart and determined to prevent her skin from showing the signs ageing.
3. The lithe blonde showed off her style but kept her underwear to herself. Note to Kendall Jenner  and Bella Hadid.
4. Laura Dern is a clearly a sensible woman, and a multi-tasker at that! The stunning blonde actress, who recently appeared alongside Reese Witherspoon and Australian Nicole Kidman in the critically acclaimed TV series Big Little Lies, revealed her favorite thing about her dress was the part she could take off later. Check out the report by E News
5. She has stayed young and modern with a youthful hairstyle. Unlike so many women of her age, Laura has left her hair to beachy waves to soften her face, and when combined with that gorgeous pink lip, create a lovely youthful look.