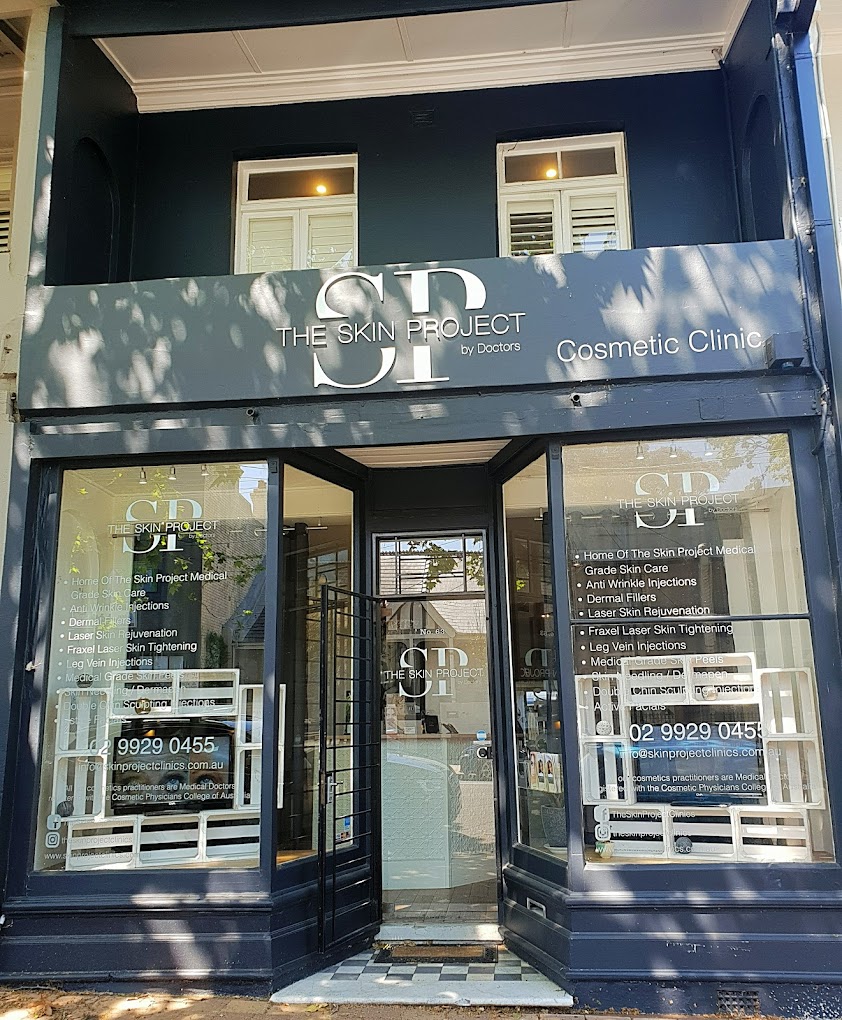 Tucked away in the heart of North Sydney, The Skin Project By Doctors Clinic is a premier destination for those seeking professional skincare treatments and rejuvenation. With an unwavering commitment to excellence, this clinic offers an extensive range of services to cater to your unique skincare needs. Housed within a stunning heritage building, it provides a warm and inviting environment where you can unwind and indulge in pampering treatments. In this blog post, we'll delve into the exceptional offerings of The Skin Project By Doctors Clinic and explore how they can help you achieve healthy, glowing skin.
The Skin Project By Doctors Clinic: A Haven of Beauty and Wellness: Situated in a picturesque heritage building, The Skin Project By Doctors Clinic in North Sydney is a sanctuary dedicated to enhancing your natural beauty and well-being. Seamlessly blending old-world charm with modern advancements in skincare, this clinic offers a unique blend of tradition and innovation. From the moment you step through their doors, you'll be enveloped in an atmosphere of tranquillity and rejuvenation.
Relaxing Treatment Rooms: At The Skin Project By Doctors Clinic, your comfort takes centre stage. Step into their treatment rooms and immerse yourself in an oasis of serenity. Adorned with soothing colours, gentle lighting, and plush furnishings, these rooms have been thoughtfully designed to provide the ultimate relaxation experience. Whether you're indulging in a luxurious facial, a revitalizing laser treatment, or a pampering session, the serene ambience will melt away your stresses, transporting you to a state of pure bliss.
A Comprehensive Range of Treatments: The Skin Project By Doctors Clinic offers an extensive range of treatments tailored to meet your individual skincare needs. Their team of skilled cosmetic doctors and experienced aestheticians are dedicated to helping you achieve radiant and youthful-looking skin.
Facials: Treat yourself to bespoke facials designed to address specific skin concerns, such as acne, aging, and pigmentation. Using high-quality products and advanced techniques, the clinic ensures that each facial is customized to your unique needs, leaving your skin glowing and revitalized.
Laser Skin Treatments: The clinic specializes in cutting-edge laser therapies to target various concerns, including laser hair removal, skin rejuvenation, and the treatment of vascular conditions. Their state-of-the-art technology ensures precise and effective treatments, delivering noticeable results.
Leg Vein Injections (Sclerotherapy): Say goodbye to bothersome leg veins with their expert leg vein injections, also known as sclerotherapy. This minimally invasive procedure involves injecting a specialized solution into the affected veins, causing them to collapse and fade over time. The skilled professionals at The Skin Project By Doctors Clinic can help improve the appearance of varicose veins and spider veins, restoring confidence in your legs.
Dermal Fillers: Enhance your natural beauty and restore youthful contours with dermal fillers. Whether you desire fuller lips, diminished wrinkles, or enhanced facial volume, their skilled cosmetic doctors will create a customized treatment plan to achieve natural-looking results.
Anti-Wrinkle Injections: Combat the signs of aging with anti-wrinkle injections performed by experienced cosmetic doctors. These injections relax the underlying facial muscles, reducing the appearance of wrinkles and fine lines and giving you a refreshed and rejuvenated look.
The Skin Project By Doctors Clinic: Where Expertise Meets Luxury: At The Skin Project By Doctors Clinic, excellence is their standard. Their team of skilled cosmetic doctors and aestheticians possess a wealth of expertise and are committed to delivering personalized treatments that address your specific concerns. The clinic utilizes state-of-the-art technology and premium skincare products to ensure exceptional results.