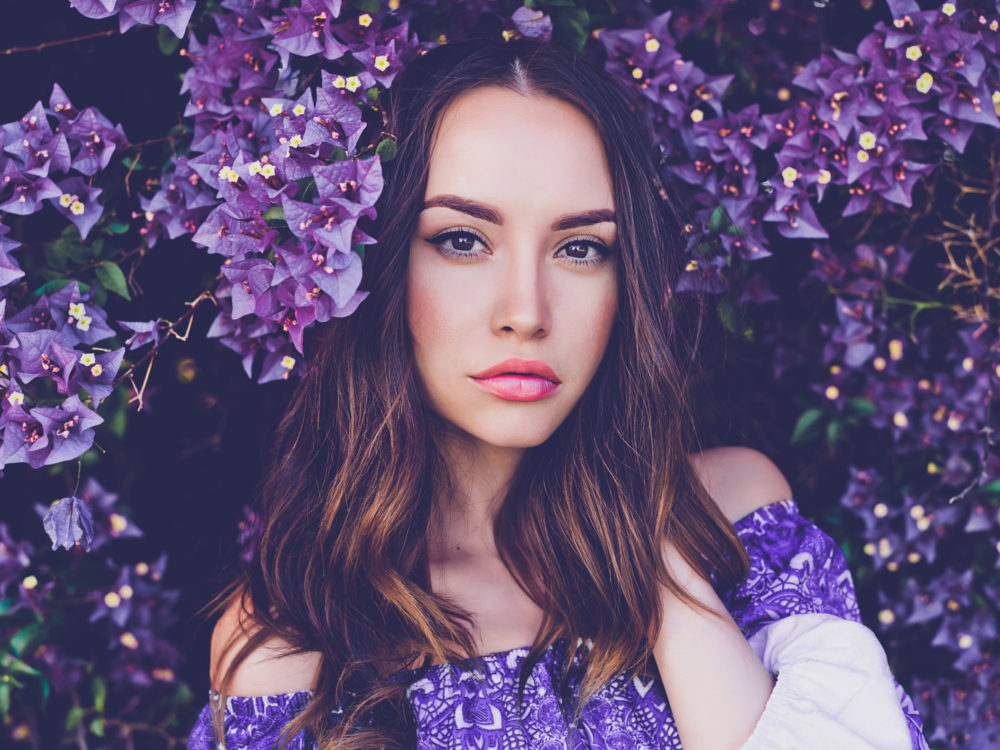 It's not a good feeling looking in the mirror and suddenly realising you look older than you feel.
Luckily, with so many cosmetic skin solutions available you can look as young as you feel.
At The Skin Project we love creating youthful skin transformations for our clients. Every day, we see the skin lifting, youth affirming benefits firsthand as our clients undergo beauty transformations.
These modern anti-ageing skin therapies are our favourite for helping clients diminish those unwanted signs of ageing. Each work equally as well for men and women. And the real benefit? With ongoing use, non-surgical aesthetic techniques like these treatments offered at The Skin Project have been shown to have longer lasting benefits!
1. Remove sunspots from hands
We use our hands for everything! To grip the steering wheel while driving, out in the garden, exercising, or having a day at the beach – constant activity causes our hands to tire and show our age.With the loss of collagen brings thinning skin that exposes veins and bony hands, while sun and age spots from the harsh Australian sun are common.
The cosmetic solution? Hand rejuvenation using Fraxel laser can remove the signs of ageing, while cosmetic fillers can boost thinning hands for a plumper youthful feel.
2. Plump up your lips
As we age our lips lose volume and fine lip lines start to appear around the edges. For those who are smokers, those vertical lines may be more prominent.
The immediate anti-ageing solution to restore fullness to thinning, disappearing lips with cosmetic lip fillers. Lip augmentation using dermal fillers is the most successful way to effortlessly ensure putting on lipstick is once again exciting!
Cosmetic fillers can be injected along the lip line to make it more pronounced and instantly restores shape to the cupid's bow, while fillers injected into the body of the lip create that fuller, rounder lip that you have been missing.
3. Stop uncontrollable armpit sweating
For those who sweat excessively, this condition known as hyperhidrosis can be embarrassing and impact on all aspects of their life.
Thanks the same cosmetic therapy used to relax wrinkles, excessive perspiration is controlled by blocking the release of the chemical signals from the nerves that stimulate the sweat glands.
Anti-sweat injections are long-lasting and can be given to men and women.
4. Get rid of painful leg veins
So many of us have spider veins and varicose veins on our legs from years of running around town in heels. Thank goodness for leg vein treatments that can effectively remove these painful and, let's face it, ugly veins.
With cosmetic therapies like sclerotherapy and laser treatment, you can remove your leg veins. The number and type of vein treatments may vary depending on the severity of the veins, with up to six treatments needed to completely remove some varicose veins.
5. Even skin tone
Lighten damaged skin, including removing sun spots, age spots, freckles, birthmarks, rosacea and skin pigmentation and scarring with laser skin treatment. The advanced technology of the Fraxel laser works to brighten skin as it evens out skin tone.
This is a powerful skin transforming cosmetic solution. The Fraxel laser treatment has the ability to help even out scarring, including acne scarring and sun damaged skin as it boosts skin quality and encourages cell rejuvenation.
6. Smooth crow's feet
Using anti-wrinkle injections you can reduce the visible fine lines around the eyes that age us. These crow's feet can be targeted with muscle-relaxing injections that cause the wrinkles to soften and appear soft and smooth.
With no downtime, anti-wrinkle injections are effective in smoothing eye wrinkles for  3 -4 months. This is one of the most popular anti-ageing non-surgical treatments because it works!
7. Reshape your nose
Noses affect the look of our entire face and changing a nasal feature, such as a bump or crooked nose, or refining the nose tip, can create facial harmony and enhance the entire face.
A non-surgical nose job is a true alternative to traditional, painful rhinoplasty that offers a visible difference whilst being non-surgical and more cost-friendly. Using quality dermal fillers a natural looking nose that is in proportion to the rest of your face can be created.
8. Tighten up a loose chin

With so many cosmetic skin therapies available, many people don't realise that this revolutionary skin tightening is an option. Belkyra is Australia's first non-surgical double chin treatment, and ideal for those who want to lose flabby, double chin without surgery.
Using cosmetic injections, the fat cells that create a double chin are broken down and saggy, loose skin is metabolised often resulting in a slimmer face and more contoured jaw-line.
9. Deeply exfoliate
We all know how important collagen is for our skin and for helping us look younger, and a chemical peel one of the best skin therapies for encouraging skin cell turnover which helps to boost collagen production. By removing the build-up of dead skin cells on the surface, a chemical peel reveals brighter, clearer and softer skin.  and the
By removing the surface layer of skin, fresh skin cell renewal is encouraged and for those who suffer from acne and breakouts, the removal of bacteria on the skin's surface assists in keeping blemishes at bay plus blackheads are removed.
10. Relax forehead wrinkles
Have years of frowning, concentrating too hard on the computer or squinting in the sun caught up with you? The solution is anti ageing injections.
Targeted wrinkle injections can relax those facial muscles on the forehead that make you look constantly cranky. And by smoothing those deep wrinkles on the forehead and between the brow you will notice a softer facial expression and a younger, more relaxed look.