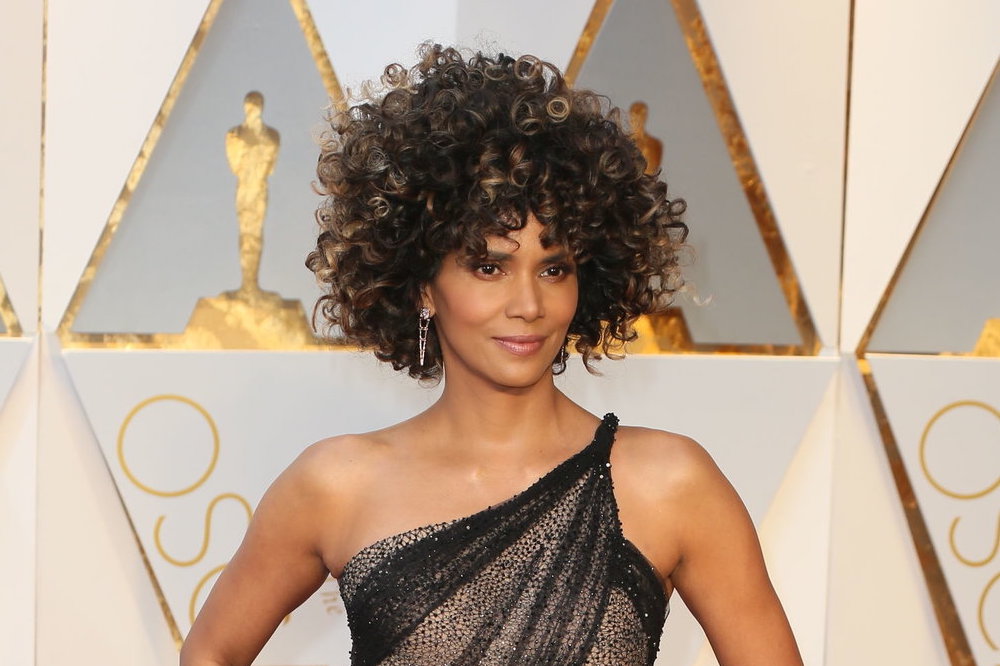 As Hollywood's elite stepped out to celebrate its biggest day of the movie-making year, along with all the glitz, glamour, and of course drama, a few things became clear to us.
As the stars of Tinseltown arrived in style and made their way down the red carpet for the 89th Academy Awards, the glammed up celebrities taught us three beauty lessons.
Yes, there will always be wardrobe malfunctions and this year the crown for showing too much flesh goes to Blanca Blancos ; and of course there is always a little bit of controversy – cue Warren Beauty announcing the wrong Academy Award winner.
And it appears that the gorgeous Halle Berry will never age. Nor will the former beauty queen stop creating iconic style moments.
But as well as these universal truths, there are three beauty lessons to take away from this year's Oscars.
Beauty Lesson One: Non-Surgical Cosmetic Enhancement Is The New Black
Ageing can be a dirty word in Hollywood. However if one glance at the gathering of A-lister celebs at this year's Oscars proved anything, it was that permanent surgical enhancement is out of fashion.
While the majority of Hollywood superstars showed off vibrant, healthy skin, it was apparent that Tinseltown has turned its back on painful and permanent plastic surgery.
Sure, the stars gracing the red carpet at the 89th Academy Awards all looked refreshed with flawless skin that showed little signs of ageing. But the signs point to these celebs now enjoying the technological advances made by medicine in non-surgical cosmetic procedures and cosmetic injections such as dermal fillers and botox.
Take, for example, red carpet show-stopper Charlize Theron. She accentuated her pleated gold lame Dior gown with vibrant, glowing skin and minimal make up. The 41 year old blonde star of The Devil's Advocate, Monster and Mad Max looked happy and confident and years younger than her age with wrinkle-free skin, full cheeks and gorgeous plumped up pink lips.
For further proof that Hollywood is shying away from going under the knife in favour of non-surgical cosmetic enhancement, further proof is with long-time stars like 50 year old Salma Hayek, 63 year old Isabelle Huppert, and 67 year old Meryl Streep. All these graceful women show some signs of ageing, but also have areas where fine lines and wrinkles, such as the forehead or crows feet, or under eye area, have been softened, and all three enjoy luminous skin that defies their age.
Plump Those Lips
Luscious plumped lips will always be in style. At the 2017 Oscars, shades of nude and vibrant hues of red were popular amongst the stars who happily emphasised the celebrity love of natural looking lip fillers to create full, rounded lips.
Chrissy Teigen is yet again tops our list for the most-wanted gorgeous full lips. The stunning brunette and wife of John Legend gleefully shocked us in peck-a-boo glamour wearing a Zuhair Murad gown, which she paired with lovely nude plumped lips.

Prefer your plumped lips in shades of rouge? Take your lead from Oscar winner Emma Stone, or Kirsten Dunst, Karlie Kloss or the simply stunning Nicole Kidman. Nicole stunned in an ornate bejewelled Armani Prive gown with vivid red lips that were the focus of her immaculate make up look.
Want more lip-spiration? Just look at the perfect pout of Jessica Biel. She may have Justin Timberlake on her arm, but it was her flawlessly plumped fuller lips with defined lip lines that made us swoon.
And finally, we must mention the lush plumped lips of Hailee Steinfeld. We adored Hailee's pink nude full lips with the perfect cupid's bow.
The Guys Want In
Brotox – guys getting botox cosmetic injections – is on the rise – and the Oscar's red carpet confirmed this.
On the male front, celebrities including 46 year old Matt Damon, 43 year old Jerry O'Connell and 42 year old Ryan Seacrest all looked refreshed and with smooth skin, indicating that botox injections had been part of their pre-Oscar preparation routine.
Whether these Hollywood stars have received anti-wrinkle injections for wrinkles is anyone's guess, but their smoother foreheads and lack of forehead lines were a strong indication that they had cosmetic treatment to diminish the signs of ageing and improved the appearance of their skin. And we think they looked great!